Happy July! We can't believe we're past the halfway mark of 2022 already. Time certainly flies. 
Over the last month, we took on Seb and Kaedin, two high school students who undertook a Stonemasonry Apprenticeship with us – all very enthusiastic guys, eager to learn the trade to keep this art alive. It's always exciting when we get the opportunity to pass on our knowledge to the next generation of Stonemasons, and since then, Seb has started his full-time apprenticeship with us (woohoo!). 
Welcome to the team, Phil!
Phil has just arrived from Ireland as our new Fully Qualified Stonemason. Due to all the recent travel restrictions and lockdowns, it has unfortunately taken much longer than usual for his Visa to come through. Phil will be working on our site in Toorak, and we are extremely excited to finally have him join our team!
Sydney Builders Expo
We were thrilled to have been a part of the 2022 Sydney Builders Expo last month, where Will was able to attend both days in support of Bruhn with installation and carving enquires. It's always such a rewarding experience, and we're so glad to be back, seeing as last year was cancelled due to the Pandemic. Check out the flicks below!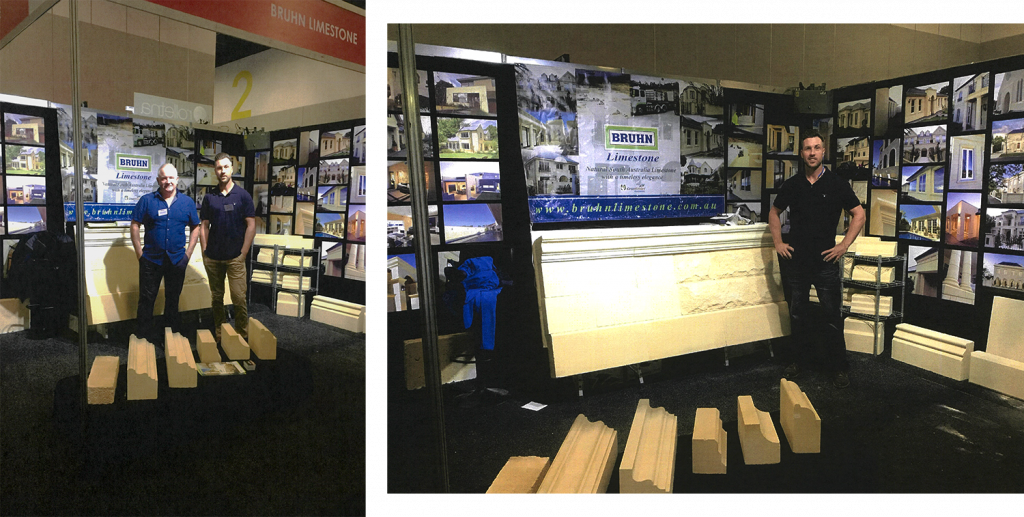 Want to know more? Stay tuned for more blog updates and find out more about our recent projects here.