6 Signs your natural stone needs masonry repairs.
As a homeowner, you take pride in the appearance and safety of your home. Natural stone features add character and charm to your living space. However, even the most sturdy natural stone walls can deteriorate over time, resulting in safety hazards. 
Recognising the signs that indicate the potential for masonry work being needed in your home is essential to see to your masonry work before it becomes a hazard. We'll review the common signs of masonry issues so you can take proactive steps to ensure your home is structurally sound and retains its charm.
Cracked Bricks
With time, cracks will naturally develop within the brickwork. Monitoring them and contacting a professional masonry repair service is crucial if they deepen or affect the building's structure.
Cracks surrounding windows, doors, walls, ceilings, or floors should be inspected immediately to ensure no structural damage. 
If left unrepaired, water can enter the stonework, potentially leading to further damage. If you have concerns about cracks in your brickwork, contact a reliable masonry repair company like Wilmoore Allstone.
Bulging or leaning walls 
Bulging or bowed natural stone bricks or leaning walls are signs of a safety hazard in your home. These are all signs of water ingress, causing the shape of your natural stone bricks to alter. There are likely other affected bricks or areas that may have gone unnoticed. With this in mind, call a trusted masonry expert to source and repair the issue. 
Internal Damage 
Seek help at the first signs of damage inside your home, including moisture build-up, bowing, or plaster cracks. These signs indicate potential issues with masonry work, and promptly addressing these concerns will prevent further damage. A masonry expert will be able to identify if your home is sound and safe and recommend a course of action.
Mortar Deterioration
On average, repointing is necessary every 15-20 years to maintain the integrity of your brick or stone masonry wall. However, mortar deterioration or buckling may require repointing earlier. 
This can be caused by inadequate mortar between stones or bricks, causing them to rub against one another or warp, resulting in structural damage. Keep up to date with your stone masonry maintenance, and repair any issues as soon as possible with the help of a masonry professional.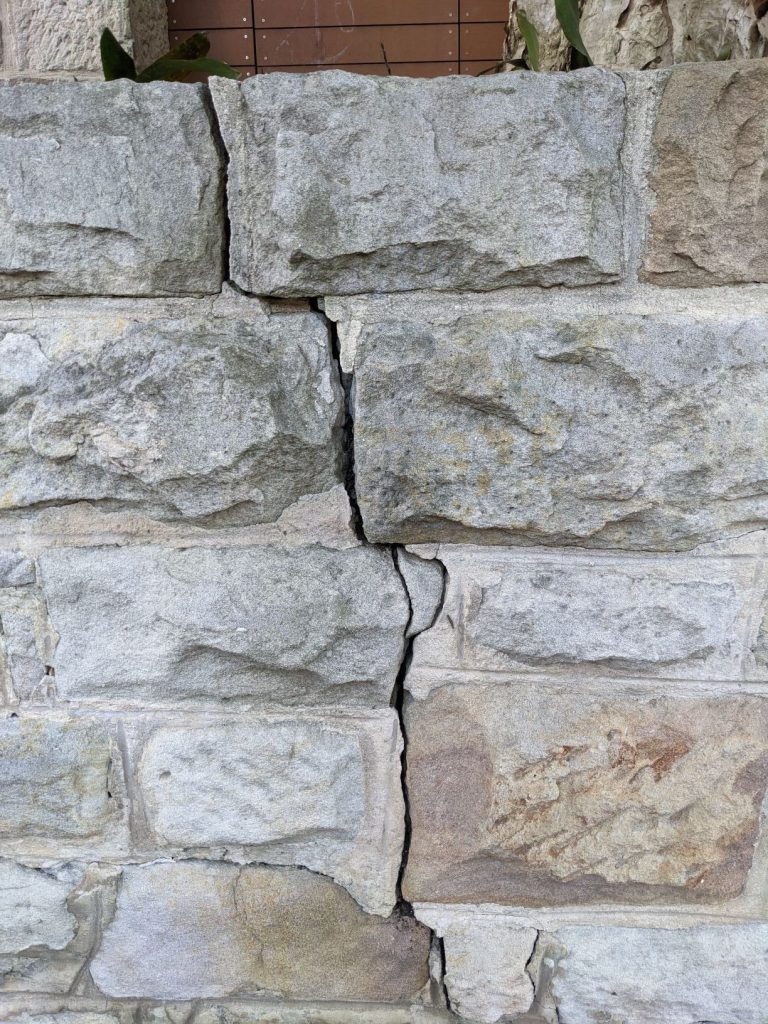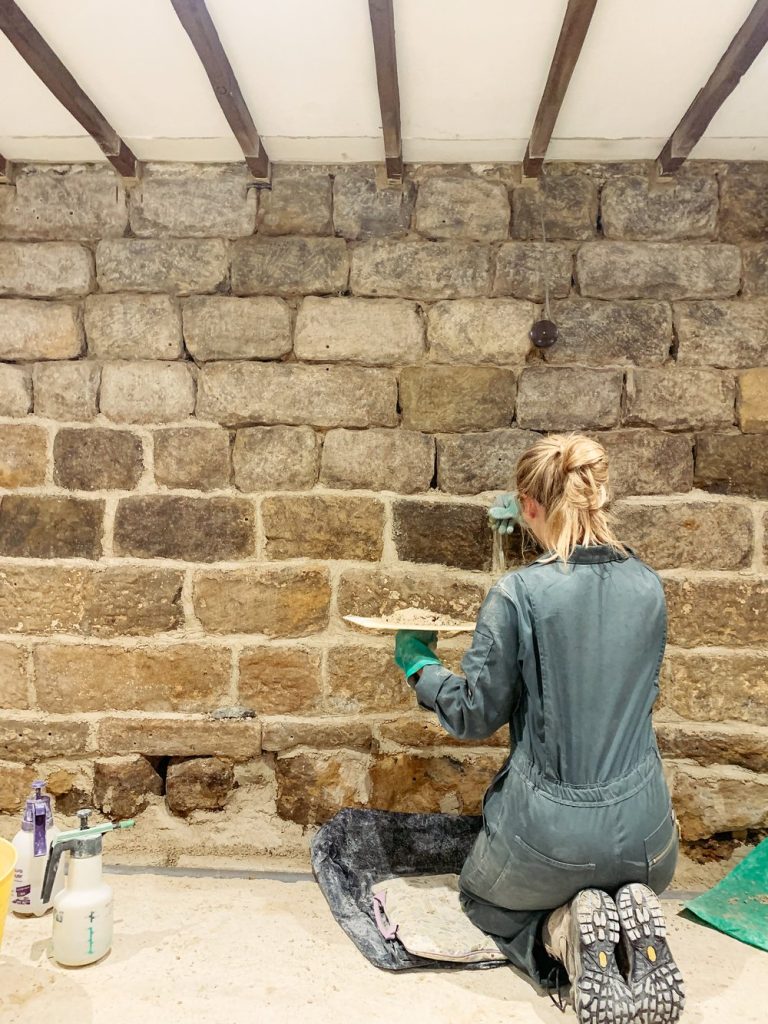 Loose or missing bricks or stones
If you have loose or missing stones in your wall, the structure is not sound and will need urgent masonry repair. This can be caused by wear and tear and lack of maintenance over time. If left unattended, this could result in water ingress and mould growth. 
Addressing this issue with a masonry professional is vital for the structural integrity of your home. To fix the problem, a masonry expert can replace damaged bricks, stones or pavers or repair mortar joints. 
Wilmoore Allstone has been a trusted stone masonry working alongside building and homeowners to build the natural stonework features and homes of dreams. With 20 years of experience and knowledge behind them, they are a reliable, professional stone masonry service that can repair, build and execute quality craftsmanship. Contact Wilmoore Allstone for all your stone mason needs.